Auto Products & Services
in Regina
A & B Autobody provides a wide range of services for your vehicle, installing the best products in the industry to meet your repair needs.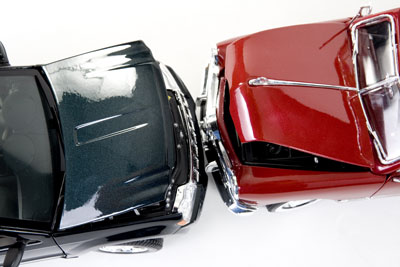 Full Collision Repairs
Our auto body experts provide full collision repairs to fix minor or major damage. This includes scratch and dent repair, repainting, and frame repair. We also carefully restore your vehicle's safety features, including airbags and crumple zones to get you back on the road safely. Our collision repairs also include expert, superior color matching and application in our paint booths for a flawless finish. We will inspect the vehicle at several quality check points to insure no repair needs go undetected.
Courtesy Vehicles
While your vehicle is being repaired, we also provide courtesy vehicles so you can get to work, school, or run errands during the repair service. When your car is ready, we will give you a call. Simply return your courtesy vehicle to our shop and go home with your newly repaired vehicle. We take the stress out of car repairs so you won't miss a beat.
Rental Vehicles
We will arrange your rental vehicle for you and it will be waiting for you to pick up when you drop your vehicle off. When your vehicle is ready to go, simply return your rental at our shop and pick yours up.
SGI Certified Pre-Structure Repair Inspections
A & B Autobody offers SGI certified body integrity inspections. A&B Autobody will go over any issues we find in detail and provide a detailed repair plan to ensure your vehicle is structurally sound.
Matrix Wand
Matrix Wand is a 3D structural diagnostic blueprinting and collision repair tool. It helps body shop professionals identify hidden damage and improve work flow through the shop.
Matrix Wand



Glass Installation
Our Regina auto body technicians also provide glass installation services, including the replacement of your windshield and windows as needed. Whether your vehicle's glass suffered damage in an accident or your windshield was cracked as a result of storm damage, we have the equipment and glass products available to install a new windshield that precisely fits any vehicle. We'll also clean up any broken glass before installation if needed. Stone chip repair is also available.
Auto Detailing
Detailing Packages
# 1 Total Clean:
Full interior / exterior detail and shampoo of all fabrics. All vinyl and leather surfaces cleaned and dressed. Engine / under hood degreased and dressed.
Small Car: $ 219.95 | Medium Car/Truck/SUV: $ 259.95 | Large Truck/SUV: $ 319.95
# 2 Exterior Wash & Hand FLASH Wax:
Exterior hand mitt wash and hand applied Carnuba FLASH Wax.
Small Car: $ 59.95 | Medium Car/Truck/SUV: $ 69.95 | Large Truck/SUV: $ 79.95
# 3 Exterior Power Polish:
Complete exterior detail includes hand mitt wash, clear coat contaminants removed by clay bar, tar removal as necessary. 2-3 step power polish to restore maximum clear coat shine.
Starting at $ 275.00 and up depending on what is required.
# 4 Quick Clean:
Exterior hand mitt wash & dry, interior vacuum + trunk, vinyl dressed, windows cleaned, door jambs cleaned, tire dressing applied.
Small Car: $ 99.95 | Medium Car/Truck/SUV: $ 119.95 | Large Truck/SUV: $ 139.95

*please note there may be an additional charge for an extra dirty vehicle